Lori VanKirk Schue
Artist. Author. Educator.
Because of her extensive travels nationally and abroad, Lori has developed a broad set of skills that underpin her art career. Her repertoire extends from paints and pencils to metal point, basketry, pottery, and more. She continues to grow her skills and talent in ever more diverse media, while striving to inspire and enrich others along the way. As one example, during the COVID crisis, she and her husband built a glass house where she could grow plants for making ink.
Lori's work has been showcased in art galleries, published books and articles, art festivals and juried fairs, and has even received prestigious acclaim from the nation's Smithsonian Institution in Washington, DC. Most recently, her basketry was selected for display in the Ripley Museum. She now teaches 22 virtual and in-person classes for the Smithsonian.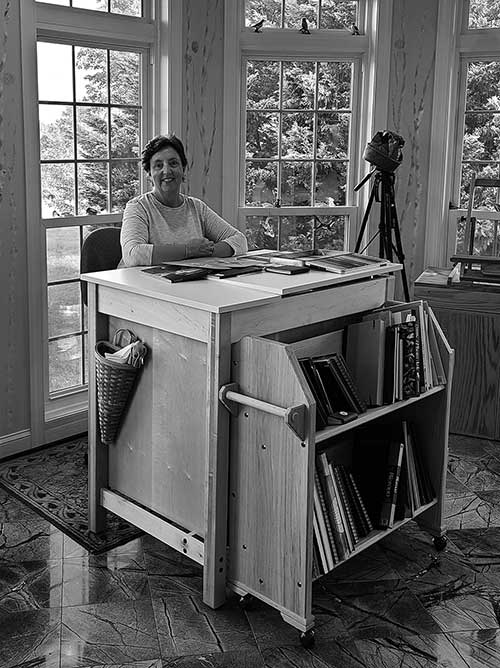 "A remarkable artist and author that demonstrates her enormous talent combining both skill and values of art and art history to her followers."
– Kathy F.
"Lori brings to students her quick wit and learned process to impart a unique experience for lovers of children's literature to the old masters and craftsmen."
– Barbara S.